Wednesday, February 1, 2023
Tickets: FREE 5:30-6:30PM
Get ready to get your game on!
Join us at Hyper X Arena inside the Luxor Hotel in Las Vegas for the East-West Shrine Bowl. You'll have the chance to meet some of your favorite players from both the east and west teams, grab a bite to eat and get autographs from everyone in attendance. The event is free, but we want guests to register. Receive a commemorative East-West Shrine Bowl football with a $40 donation to Shriners Children's.
This is going to be a night you won't forget!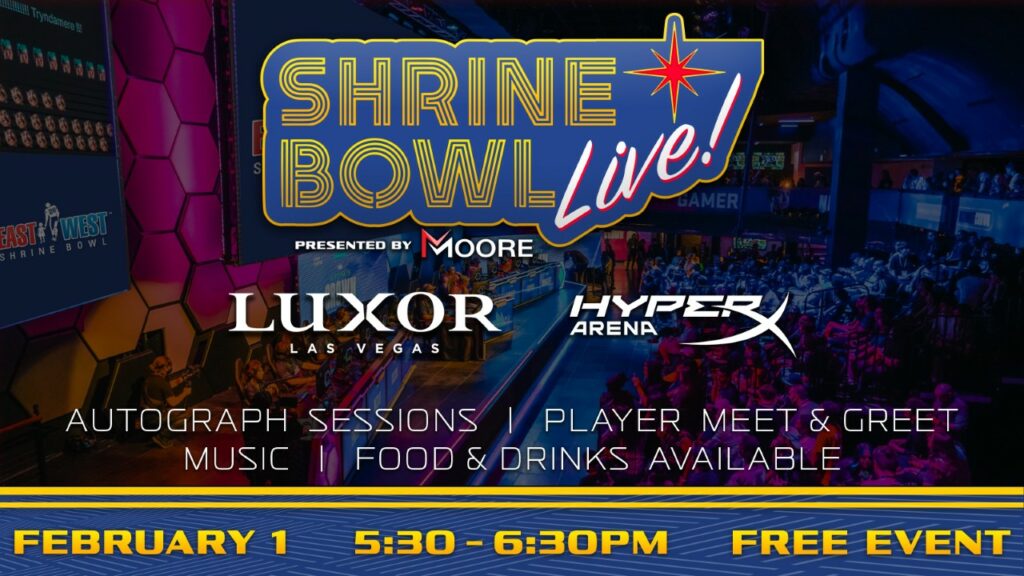 Register Now