Armed and Dangerous Quarterback Camp During Shrine Bowl Week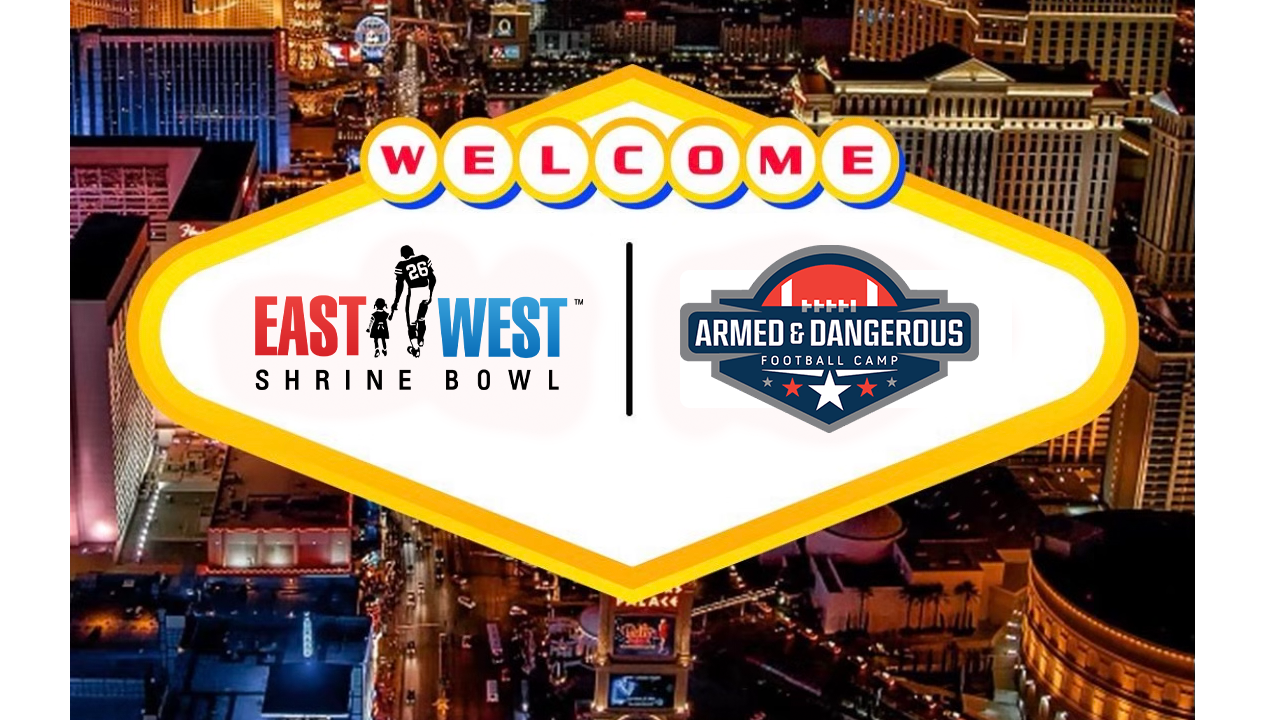 The East-West Shrine Bowl is excited to announce "Armed & Dangerous QBs" led by quarterback coach Steve Calhoun, will be hosting a quarterback experience for athletes in Las Vegas during 2023 East-West Shrine Bowl week.
The experience will be for athletes ranging from 7th to 12th grade, and will include some of the best high school quarterbacks in the country getting the opportunity to work with Calhoun and other top quarterback and offensive football minds, including fellow quarterback coach Tony Racioppi and former college offensive coordinator Noel Mazzone.
"Adding more opportunities for every stakeholder attending the 2023 Shrine Bowl is high on our priority list, and we're excited to work with Steve and Armed & Dangerous to provide an opportunity for top high school quarterbacks with development and mentorship opportunities." Says Eric Galko, Director of the East-West Shrine Bowl. "These attending quarterbacks will get to learn from top quarterback coaches in the business on the field and in the classroom, as well as interact with the best of college and NFL quarterbacks during the week of the Shrine Bowl."
From January 29th to February 2nd, attending players during the week will get three days of on-field work with Steve Calhoun, who's worked with quarterbacks such as Hendon Hooker and Jordan Love, and Tony Racioppi, who's worked with quarterbacks such as Kenny Pickett, classroom sessions on the position, access to East-West Shrine Bowl practices, opportunities to meet with attending Shrine Bowl quarterbacks, media training, and so much more!
"We're really excited to partner with the East-West Shrine Bowl in Las Vegas to present an unbelievable quarterback experience for athletes," says Steve Calhoun of Armed & Dangerous. "The amount of knowledge passed down from the Pro and college QBs to the high school QBs during this intense hands-on training will be life-changing and change the trajectory of many of the top Quarterbacks in the United States that will attend"