East-West Shrine Bowl Partners with Microsoft Surface for 2022 Game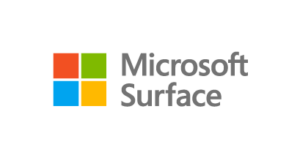 The East-West Shrine Bowl™, which supports Shriners Children's™, is announcing a partnership with Microsoft Surface, a series of touchscreen-based personal computers, tablets and interactive whiteboards designed and developed by Microsoft. Microsoft Surface will be the Official Laptop of the 2022 East-West Shrine Bowl, and the East-West Shrine Bowl Players' Lounge will be powered by Microsoft Surface.
"The East-West Shrine Bowl is proud and excited to have Microsoft Surface as a partner during this year's game," said Bob Roller, director of national sports management for Shriners Children's. "Microsoft's mission to empower people and organizations to achieve more through technology pairs perfectly with that of the East-West Shrine Bowl, an American football tradition that gives top college players a chance to showcase their talents to NFL scouts and a national television audience, all while supporting Shriners Children's."
Microsoft will be providing Microsoft Surface tablets for East-West Shrine Bowl coaches to use throughout game week and game day, greatly enhancing the entire experience for their teams. They will also help promote the best East-West Shrine Bowl HBCU players, along with enabling interactions between Shriners Children's patients and players throughout the week.
"We are very excited to partner with Shriners Children's around the East West Shrine Bowl," said James Bernstrom, Microsoft Head of Sports NFL Marketing.
"On the football side, we are proud to be able support their coaches' and players' use of the same Microsoft Surface devices that NFL teams utilize each week, allowing them to more efficiently prepare for and execute on game day. We hope these authentic technology solutions will provide the best platform for players to be successful and showcase their talent to continue their careers at the next level. Even more important, though, is Shriners Children's mission to provide care for brave children facing unimaginable circumstances. We are most proud of being able to provide technology in the way of Microsoft Surface and Teams to demonstrate our support for this mission and help patients of Shriners Children's participate in this wonderful event."
The East-West Shrine Bowl benefits Shriners Children's and its mission to provide excellent care for children with orthopaedic conditions, burns, spinal cord injuries, and cleft lip and palate, regardless of the families' ability to pay.
The 97th East-West Shrine Bowl will kick off at 5 p.m. PST on Thursday, Feb. 3, 2022, at Allegiant Stadium in Las Vegas, home of the Raiders, and will air live on NFL Network.
About Microsoft
Microsoft (Nasdaq "MSFT" @microsoft) enables digital transformation for the era of an intelligent cloud and an intelligent edge. Its mission is to empower every person and every organization on the planet to achieve more.