EAST-WEST SHRINE BOWL TO PARTNER WITH THE DRAFT NETWORK TO PROVIDE EXCLUSIVE CONTENT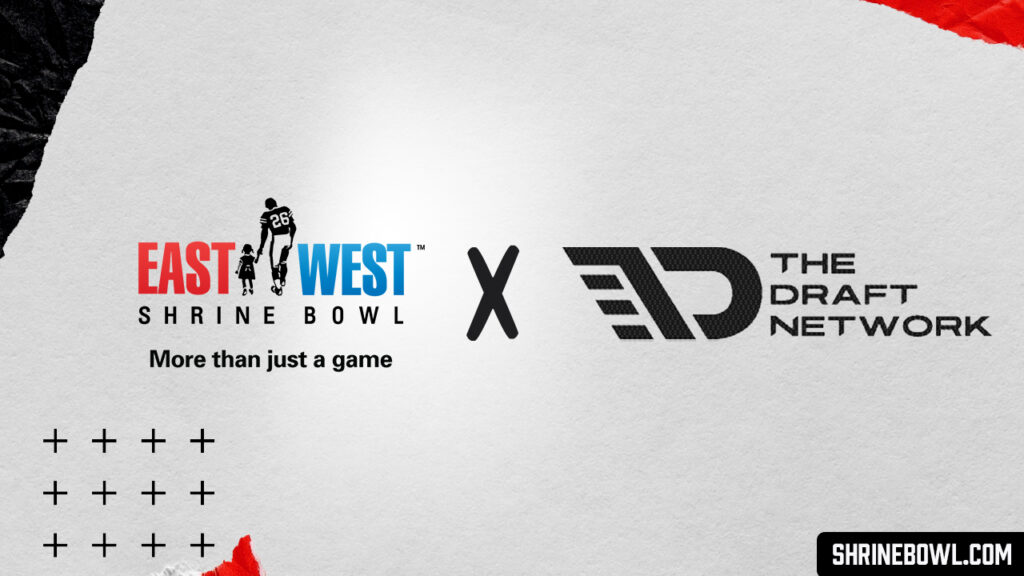 LAS VEGAS (August 24 2021) – The East-West Shrine Bowl™, which supports Shriners Children's® , announces a partnership with The Draft Network to provide exclusive content for the 2022 East-West Shrine Bowl.
As a partner to the East-West Shrine Bowl, The Draft Network will collaborate with Shrine Bowl staff to provide year-round content about the game, the evaluation and player selection process, and how the event benefits the Shriners Children's. In addition, The Draft Network will help create unique and exclusive content around the Shrine Bowl's game week events, players and fans.
"The East-West Shrine Bowl is excited to work with The Draft Network, the industry-leading website for NFL Draft and player scouting content on the internet," said Eric Galko, director of football operations and player personnel for the Shrine Bowl. "With this partnership, we'll be able to provide fans and media unprecedented access, insight and content around the top seniors in the country from the evaluation process, during the week of practice, and throughout their careers after the Shrine Bowl."
The Draft Network provides year-round coverage of the NFL, college football and the NFL Draft, and will aid the East-West Shrine Bowl in speaking about and highlighting the top seniors in the country as they complete their college eligibility and become top NFL draft prospects.
"We're so excited to partner with the Shriners organization and to work closely with the Shrine Bowl on helping grow this event, benefiting Shriners Children's and athletes alike," said Paige Dimakos, CEO of The Draft Network. "Our goal at The Draft Network is always to help show the fans more of the evaluation process and to celebrate the athletes along the way. This opportunity will do just that."
The East-West Shrine Bowl benefits Shriners Children's and its mission to provide excellent care for children with orthopedic conditions, burns, spinal cord injuries, and cleft lip and palate, regardless of the families' ability to pay. The 97th annual East-West Shrine Bowl will be played during primetime on Thursday, February 3, 2022, at Allegiant Stadium, home of the Las Vegas Raiders. The nationally-televised game will be part of NFL Pro Bowl week festivities.
About The Draft Network
The Draft Network (TDN) is a digital sports media company designed for avid, digital first football fans. TDN has taken the behind the scenes evaluation process & made it front facing for diehard football fans to consume. We're making draft season a 24/7 business, as Front Office 33.